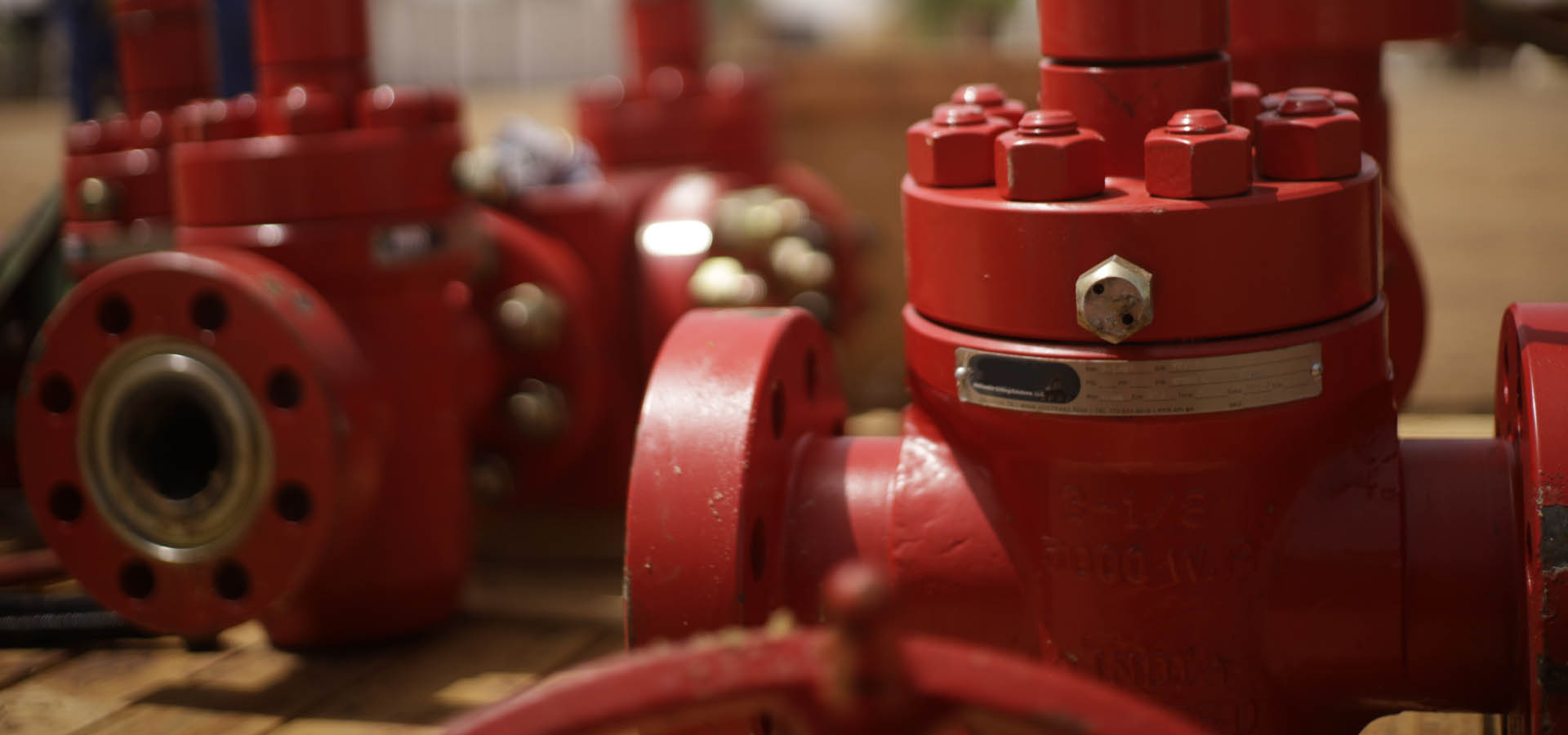 Natural Hydrogen
Hydroma is the first company worldwide to have proved reserves of natural hydrogen (white hydrogen) and multiple existing wells in its fields.
Our exploration campaigns
Over the years, Hydroma conducted several technical campaigns and surveys on its Block 25 in Mali. It started with a passive seismic campaign, then airborne gravimetric and magnetic surveys, which were followed by geological, geophysical, and geochemical campaigns, as well as multiple drilling campaigns.
Over 2017-2019, 24 wells were drilled within 10km of Bourakebougou, for a total depth of 6,953m drilled (DDH=5,017m and AC=1,936m).
Carried by international experts such as Chapman Petroleum Engineering Ltd, Geodynamics Research SRL, UTS Geophysics, Geo4U and many others, these campaigns discovered the existence of multiple accumulations of natural hydrogen in the area explored.
These accumulations are trapped in carbonated rocks: "Host rocks", located at shallow depths, from 100m to 1500m and are separated by layers of dolerite.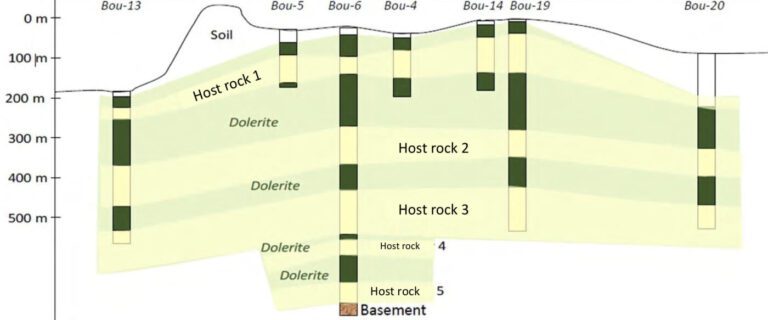 All these campaigns allowed to better understand the formation mechanisms of natural hydrogen and generate estimations on the available reserves with the publication of an NI 51-101 report in 2020.
Hydroma will continue the exploration of its bloc 25 while initiating the exploitation phase for large scale local and international uses via electricity production, mobility and various other applications.
How is Natural Hydrogen generated?
As natural hydrogen remains a new field, multiple theories regarding its source of production have been generated by the scientific communities over the years. For instance, there is serpentinization, natural water electrolysis, radiolysis, degassing, anaerobic fermentation, rock crushing, anaerobic corrosion, and even petroleum cracking. 
Interestingly, regardless of the hypothesis, the generation process remains dynamic. Natural hydrogen can thus be considered as a flow and not a stock.
Below are more details on four of the most widespread source of generation considered today:
The renewable potential of natural hydrogen
Independent of its source of production, we can observe that natural hydrogen's generation process is an ongoing flow, and not an accumulated fossil resource. This natural hydrogen's flow dynamic seems to regenerate over mere decades, instead of millennia, as is usually the case for more traditional hydrocarbons.
Natural hydrogen can hence be considered a source of renewable energy that is cost competitive and can accelerate the energy transition.
There is no fixed estimate on the amount of geologically produced hydrogen in total around the world today due to the overall lack of data in the field. However, it is clear that the potential of the yet unexplored natural hydrogen resources is considerable in Africa and around the world.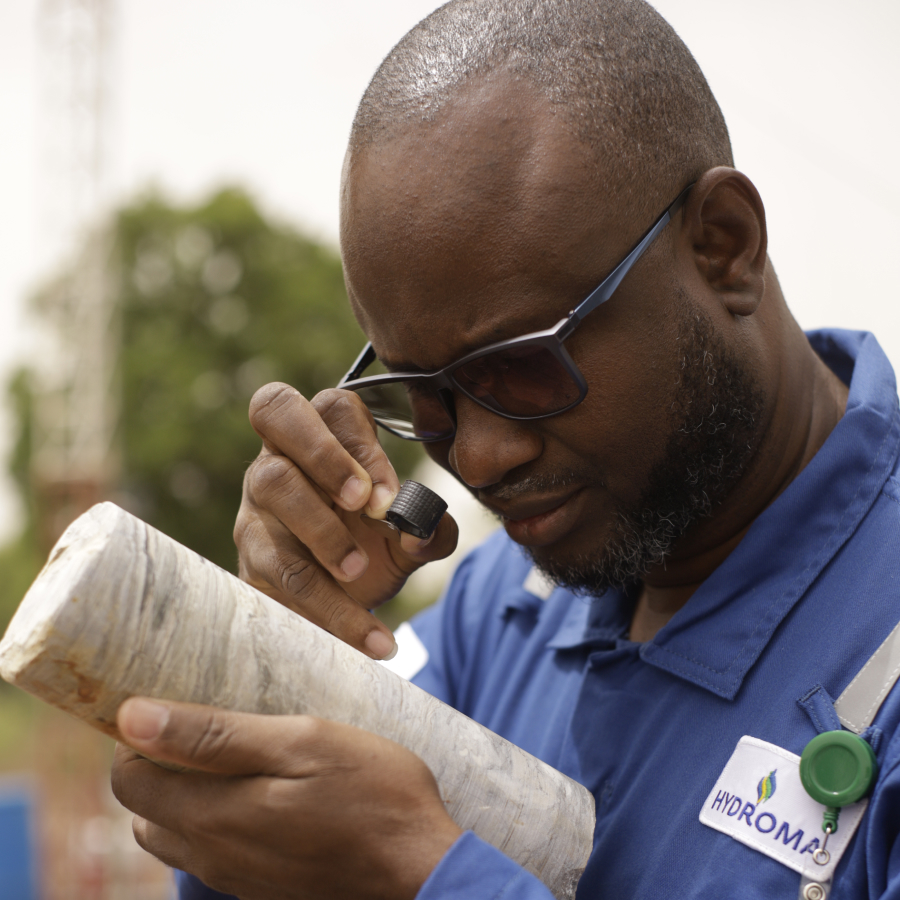 The Bourakebougou pilot project in Mali
In 2012, Hydroma began its first non-commercial pilot project of electricity production from natural hydrogen, a world first feat.
For more than 7 years, the village of Bourakébougou benefited from free electricity without CO2 emissions.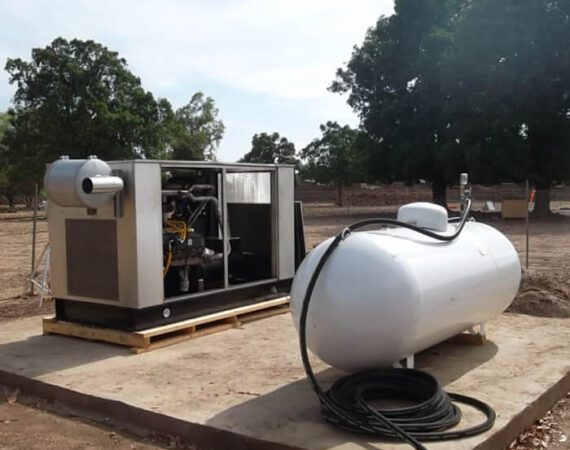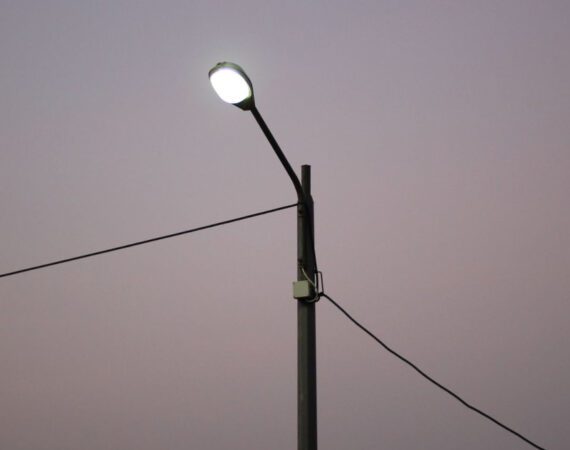 Produced with an internal combustion engine supplied directly with natural hydrogen from a well near the village, this demonstrator confirmed the pressure and quality of this natural hydrogen, with up to 98% purity.
Hydroma intends to contribute to improve access to energy in rural and urban areas of the African Continent with this new low-carbon sustainable source of energy.